Songwriter Sessions: Greg de Blieck, Rebecca Hardie, Sam Hibbard
Online, Thu 02 July, 2020, 20:30:00
Venue Location: www.youtube.com/watch?v=31WxjDSYmRQ,
Admission: Free
Parking: not applicable
Disabled Access: Yes
Intended Audience: Everyone
Share:
Join us for this online performance by singer-songwriters Greg de Blieck, Rebecca Hardie, Sam Hibbard

Click here to watch

Each will perform their music and share their stories. Put it in your diaries and watch from home - invite others to join you in watch parties.

Thursday 02 July 2020
1.30pm Central
2.30pm Eastern
7.30pm United Kingdom
8.30pm South Africa

youtube.com/originministries

Free - opportunity to support each artist's ministry during the event.

GREG DE BLIECK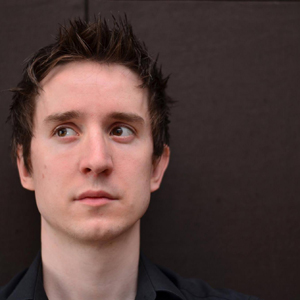 Greg de Blieck is a Glasgow hymn writer and frontman for the New Scottish Hymns Band. Over the last 10 years, the band has recorded 3 albums and 1 EP, and most recently they have released a collection of "Lockdown Hymns" - traditional hymns as lyric videos, recorded in a contemporary worship band style during the pandemic, specifically for churches to use in online services. The band's sound combines folk, funk and electronic elements, balancing ancient hymn-writing techniques and contemporary music sensibilities.

Greg's hymns & songs are sung by congregations around the world, and the New Scottish Hymns ministry uses music to encourage the church with the amazing truth about Jesus found in the bible.

Find out more at www.newscottishhymns.com



REBECCA HARDIE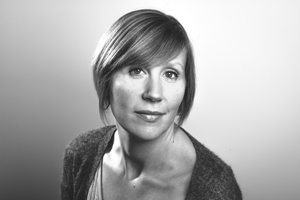 Rebecca is a singer-songwriter, music teacher and worship leader based in Edinburgh, Scotland. While studying music at Edinburgh University she began singing with the Origin Gospel Choir and has had the privilege of soloing for them as well as training their choir for many years. The draw to use her talent for God has always been her driving force. The honour it is to be used by God to draw people into His life changing presence through worship is her true passion.

Through Origin, Rebecca has performed in major venues around Edinburgh and Glasgow bringing praise and worship to thousands across Scotland. A number of her songs were used on Origin's album 'un|broken', published in 2009, and this encouraged and inspired her to continue writing and produce her own album, 'Dust to Diamonds', which was released in 2018.

Having met her husband James (who sang tenor in the choir!) they settled in Edinburgh and now have a happy but chaotic life with their 3 wee boys; Oliver, Luke and Joel.

Currently in between writing songs, her days are spent looking after their little pack of boys, working as a piano and vocal teacher and leading worship in their local church, City Gates Baptist Church.

If you wish to contact her please email, or visit her website: notepatterns@gmail.com
www.rebeccahardiemusic.co.uk

SAM HIBBARD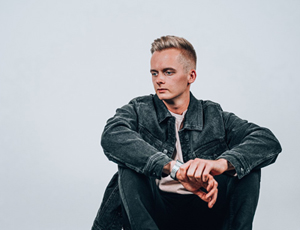 22-year-old Scottish artist Sam Hibbard that fuses classic singer-songwriter with pop influences. Sam is passionate about writing songs that carry a message of hope. He also oversees youth development at his local church in Aberdeen and is part of the staff team at the Baptist Union of Scotland. Focusing on developing young leaders in their network of churches. He has a desire to invest in and develop people to help them discover their Godly potential.

Sam leads worship for various communities and national conferences across Scotland. Since the age of 15 he has been performing at various gigs/events for the likes of Brewdog, John Lewis, & Costa. More recently he played the Aberdeen after-shows for Liam Gallagher and Gerry Cinnamon on their recent UK tours. His music has also led him overseas to parts of Eastern Europe and the Greek Islands.

Back In 2017 he released his debut EP, 'Higher Ground' after a successful crowdfunding campaign. The EP reached no. nine in the iTunes charts and his song 'Take Me Back' hit no. five in the Uk Christian Charts.

His latest singles 'Colour' & 'I Will Trust' are from his second studio EP 'Falling Upwards'.