Songwriter Sessions: Unoma Okudo, Rouchelle Liedemann & Ellyn Oliver
Online, Thu 13 August, 2020, 20:30:00
Venue Location: http://www.youtube.com/originministries,
Admission: Free
Parking: not applicable
Disabled Access: Yes
Intended Audience: Everyone
Share:
Join us for this online performance by singer-songwriters Unoma Okudo, Rouchelle Liedemann and Ellyn Oliver

Each will perform their music and share their stories. Put it in your diaries and watch from home - invite others to join you in watch parties.

Thursday 13 August 2020
1.30pm Central
2.30pm Eastern
7.30pm United Kingdom
8.30pm South Africa

youtube.com/originministries

Free - opportunity to support each artist's ministry during the event.

UNOMA OKUDO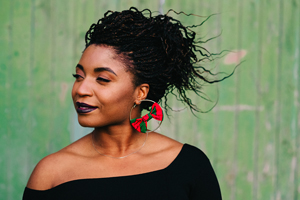 Soulful singer-songwriter Unoma Okudo is distinguished by her unique voice, and captivating melodies and lyrics. Born in Nigeria, where she was introduced to music by her parents, her career really began after she moved to Glasgow, Scotland to further her education.
Here, she began to write songs and to discover her own voice as an artist. She also provided backing vocals to other artists and continued singing at church, as she had done since childhood.

Since then, Unoma has performed as the opening act for established and well-known artists including Grammy award winner Macy Gray and soul legend Alexander O'Neal. In 2014, she provided backing vocals to music icons Donnie Maclean, Kylie Minogue, among others, for the closing ceremony of the Commonwealth Games in Glasgow.

In January 2016, Unoma released her first single "Satisfied", a jazz and soul-infused love song. The song was picked up by BBC Radio Scotland and was made the "Single of the Week" on the popular Janice Forsyth Show. Her hotly anticipated first EP, "Odyssey" is now out on digital release.

ROUCHELLE LIEDEMANN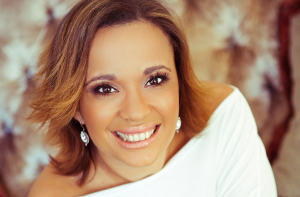 South African born inspirational singer and recording artist, Rouchelle Liedemann has long been hailed as one of Africa's most talented singers since she impressed judges 18 years ago at the prestigious 'Reach for the Stars' national singing talent competition - a music contest which she won convincingly with a performance that would see her being presented with the trophy for 'Overall Winner'.

A regular face at South Africa's biggest music concerts and televised musical events, Rouchelle continues to enjoy a successful professional singing career with her heart-gripping inspirational vocals often set against the backdrop of full philharmonic orchestration and rolling cameras.

Her latest album, 'Nuwe Begin' (translated: New Beginning) contains a mixture of English and Afrikaans songs and includes several deeply moving original songs with a fresh, new acoustic / contemporary feel. The album was nominated for a SAMA award at the South African Music Awards just 6 months after its release in 2010.

A smooth and powerful voice with a heart-gripping feel to her vocals characterizes this phenomenally talented singer who is passionate about inspiring hope.

ELLYN OLIVER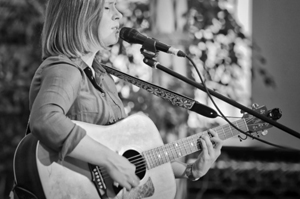 Ellyn Oliver is an Aberdeenshire-born, Glasgow based singer-songwriter. Her style crosses over a number of genres such as gospel, pop, blues, folk, soul and jazz. Working alongside a number of notable music projects over the last 5 years, Ellyn released her debut EP, 'Arms Wide Open' in August 2019 so much critical acclaim. Ellyn regularly travels around the UK, sharing her stories of faith through solo work, teaching in schools, singing at weddings and sharing her tribute to the late Eva Cassidy.